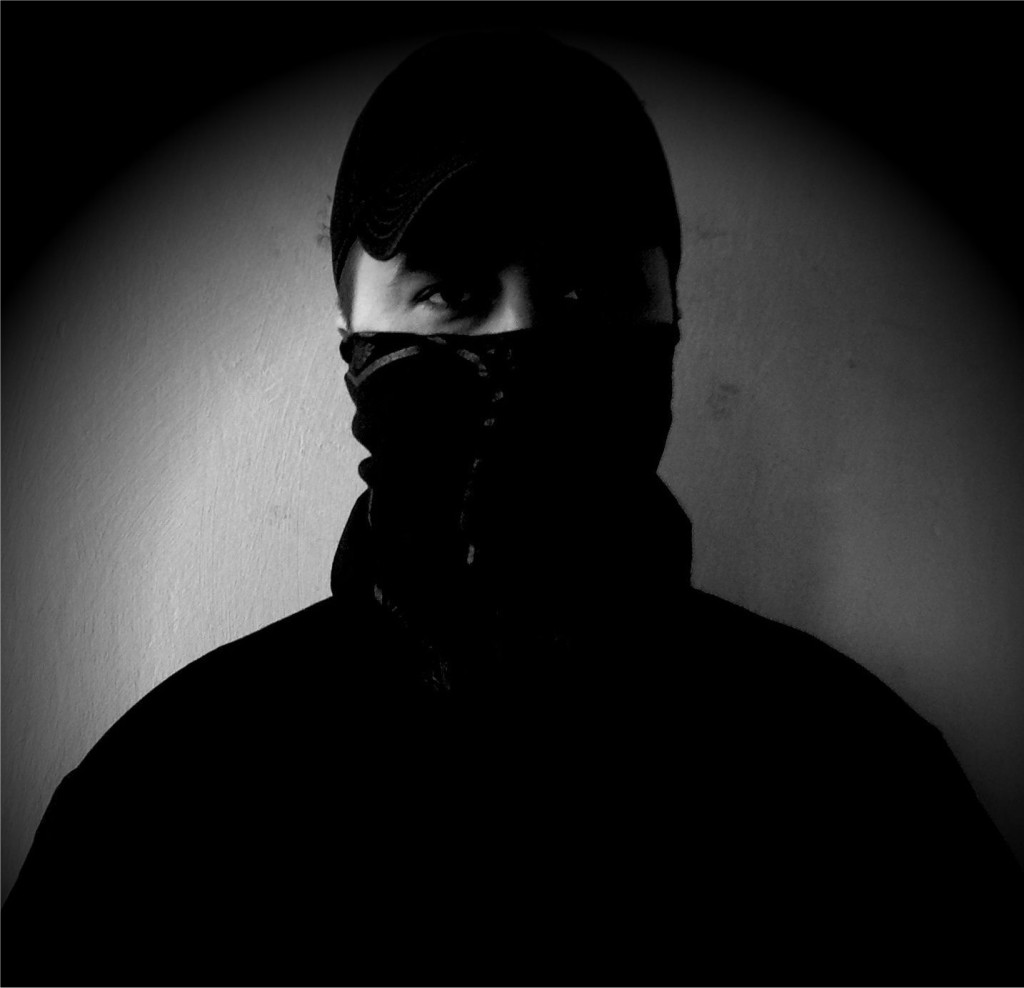 M>O>S Recordings / Matrix Records / Twilight 76 Records / Databass Records / Detroit Underground / Detroit Techno Militia / Cratesavers International / 6ONE6 / Detroit Techno Records / Melodymathics / Bass Agenda Recordings / Remote Influence / Land Of Dance Records
BIOGRAPHY
Hailing from Iasi, second city of Romania, the self-taught DJ, producer, uncompromising warrior of the underground, Andrew Red Hand is "the romanian Detroit electro / techno pioneer" (Igloo Magazine). The late and legendary Aaron-Carl called him: "The romanian Underground Resistance himself", a reference to the iconic Detroit group, whose principles Andrew shares. Avoiding and fighting against trends and hype, he prefers to present the unknown than to play what's hot.
He's one of the first generation djs in his town who helped to build the local underground scene since its beginning in 1997, when VIP club was one of the very few clubs in the country that was hosting parties with electronic music. Over the years he held countless parties at the best local clubs such as Karaoke, 39, Imperium, XS, some under his Saund Engineerz umbrella too. He's always been a constant promoter of Detroit electro & techno and Chicago's early acid, one of the very few djs, if not the only one, who still plays these genres in Romania. His sets are eclectic, filled with music that stands the test of time, from the pure sound of Detroit electro & techno, to techno-bass, to the raw Chicago acid house, timeless classics and some other international cutting-edge electronic music too.
As a producer, Andrew Red Hand is at the forefront of the romanian scene, being the only romanian artist signed to a label from the techno capital, Detroit. In fact he is signed at the moment (2016) to 7 of the most iconic : Matrix Records of Sean Deason (Life-Changing Experiences EP), Twilight 76 Records (Iasi To Detroit EP) and Databass Records of DJ Godfather, Detroit Techno Militia (T.Linder Remix), Cratesavers International of Scan 7 (Jassyd – part of Techno Brings People Together project), Detroit Techno Records, 6ONE6 (The Sweetest Soul).
He's also part of Holland's legendary M>O>S Recordings, with his house / techno EP "For My Mother" ; as well as Bass Agenda Recordings, Melodymathics, Remote Influence and 8311 Music. He made remixes for Detroit's : Santonio Echols, Six Foe, T.Linder of Detroit Techno Militia, DJ Spade Tha Specialist. Also for Da Goblinn, W1b0 and DeepImpulser.
His musical productions fuse together the soul of his native town Iasi, known as "the spiritual capital of Romania" with the futuristic electro, techno, techno-bass, acid house, being characterized, in fact, by a free, no compromise exploration of electronic music, unique and groundbreaking in his country. Sometimes it is compared to the Detroit sound, some of his early tracks being considered by Claude Young and not only as "true Detroit spirit music". His music has been reviewed by TechnoBass net, Timeline Music and it also got support from Detroit icons like Anthony Shake Shakir, Alan Oldham, DJ Bone, Detroit Techno Militia, DJ Godfather, Sean Deason, Thomas Barnett, Patrice Scott, Nomadico (UR) etc ; also Dave Clarke who charted and played it in his "White Noise".
He did 4 mixes for one of his biggest influence – Underground Resistance, for their Radio UR and a mix for Detroit Techno Militia's radio show – The Grid too ; also interview and mix for Bass Agenda, feature and mixes for EPM Music (Q&A too), TechnoBass net, Igloo Magazine, Dark Science Electro, as well as a promo mix for his EP on M>O>S Recordings.
Andrew played DJ sets in international clubs like Tresor, Berlin.
ANDREW RED HAND – DISCOGRAPHY
EP – "Inspiring Memories", on Detroit Underground, Detroit, 2016
Remix – T.Linder – Liver-Noise, on Detroit Techno Militia, 2016
Remix – Da GobliNN – Da Magik, on Land of Dance Records, 2016
EP – ''For My Mother'' – M>O>S Recordings, MOS Deep, Holland – 2015
Track "Robot Battles" on Reconstructing Thessaloniki CD on Remote Influence, 2015
Remix – W1b0 – Sleek, Bass Agenda Recordings, UK, 2015
EP – ''Life-Changing Experiences'' – Matrix Records, Detroit, 2014
Remix – Santonio Echols – The Holy Ghost, on Various – Clubmathics II, Melodymathics, Belgium, 2014
Track "Jassyd" on EP & Compilation – Scan 7 pres. Techno Brings People Together, Cratesavers International, Detroit, 2011
Remix – SixFoe – Shake That Juicy Shit – The Ghetto Tek Throwdown EP, Databass Records, Detroit, 2011
Track "The Sweetest Soul" on Various – Flash, Compilation, 6ONE6, Detroit, 2011
Remix – DJ Spade Tha Specialist – This Illuminati, on Various – Illuminati, Detroit Techno Records, Detroit, 2010
EP – ''Iasi To Detroit'' – Twilight 76 Records, Detroit, 2009
Remix – DeepImpulser – Hey, Pussy, 8311 Music, Bulgaria, 2007
MIXES, FEATURES, INTERVIEW
Underground Resistance – Radio UR Mixes 1,2,3,4
For My Mother Ep Promo Mix – M>O>S Recordings
Detroit Techno Militia – The Grid 22 Mix
Epm Music – Podcast 64
Bass Agenda – Interview & Mix
Igloo Magazine – Feature & Mix
TechnoBass.net – Feature & Mix
Dark Science Electro Mix
WEB
Facebook Page – www.facebook.com/AndrewRedHand
Soundcloud – www.soundcloud.com/AndrewRedHand
Discogs – www.discogs.com/artist/964360-Andrew-Red-Hand
Youtube – www.youtube.com/user/IS0232
Bandcamp – www.AndrewRedHand.Bandcamp.com
Mixes on Soundcloud : www.soundcloud.com/andrewredhand/sets/mixes-interview-radio-ur
Releases Info – www.facebook.com/AndrewRedHand/notes