Dino Felipe (born February 27, 1978) is a Miami-based recording artist of Cuban descent. Deemed a "sound wizard" by Pitchfork,[1] he is known primarily for the varying textures of his music, which can simultaneously resemble experimental noise, post-punky cold wave, lo-fi pop,[2] digital bebop [3] and danceable rhythms. He has also recorded with FKTRN, Finesse & Runway, Hair & Nails[4], Old Bombs[5], and several other collaborative projects. He generally makes music using home recording techniques and electronic drums, guitars, bass guitar, a Korg SH-202, FX Processors, Vocals, and various computer software.
His cassettes were discovered by Schematic Records in 2001 which eventually led to his first official release, Dino Felipe : As Flim Toby, on Schematic, prompting Dusted Magazine to refer to him as the "enfant terrible of the Atlanta-Miami bass glitch axis".[6] After four releases and compilation appearances on Schematic, he began to work with other labels such as Rolax, No Fun Productions,Soft Abuse, Recession Recordings, and Bananas Eat Girl.
Notoriously prolific,[7] Felipe has released and made appearances on 49 albums as of 2010, only half of which are catalogued at his Discogs page.[8] Since 1999, he has collaborated and released with a number of musicians including Otto Von Schirach,[9] Nick Forté [10] (as Felipe and Forté), Carlos Giffoni [11] (as Old Bombs), and Wolf Eyes.[12] In 2010, musician R. Stevie Moore recorded a cover of Dino Felipe's "Been Waiting" on his 2010 album, Space Bar.[13]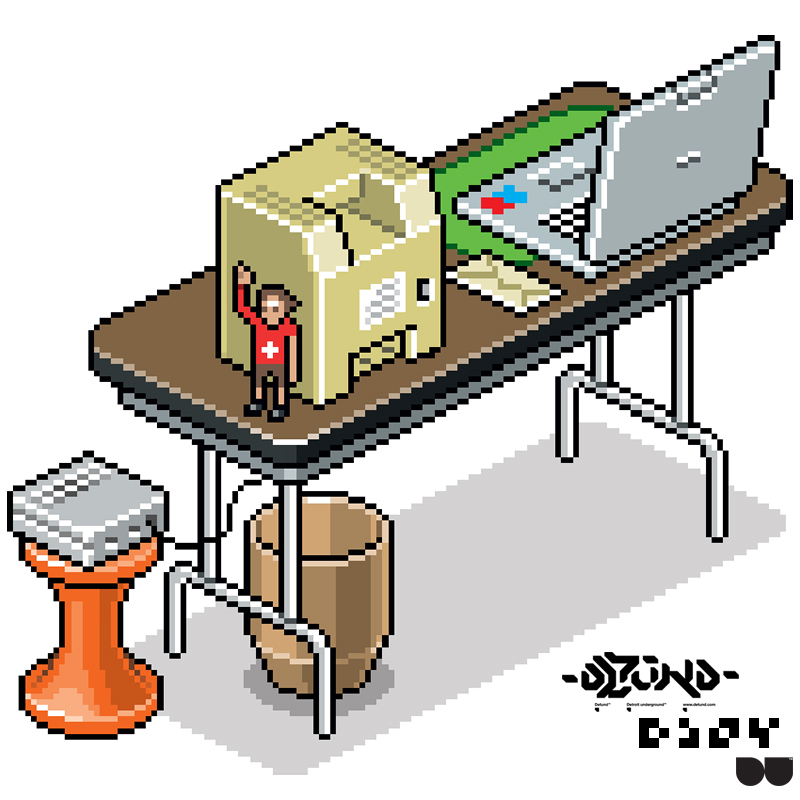 DINO FELIPE – DESKTOP DRAMAS.
"Dark-like,and some are just more Nostalgic.All "Quirky" & Melodic as usual." – DINO FELIPE.