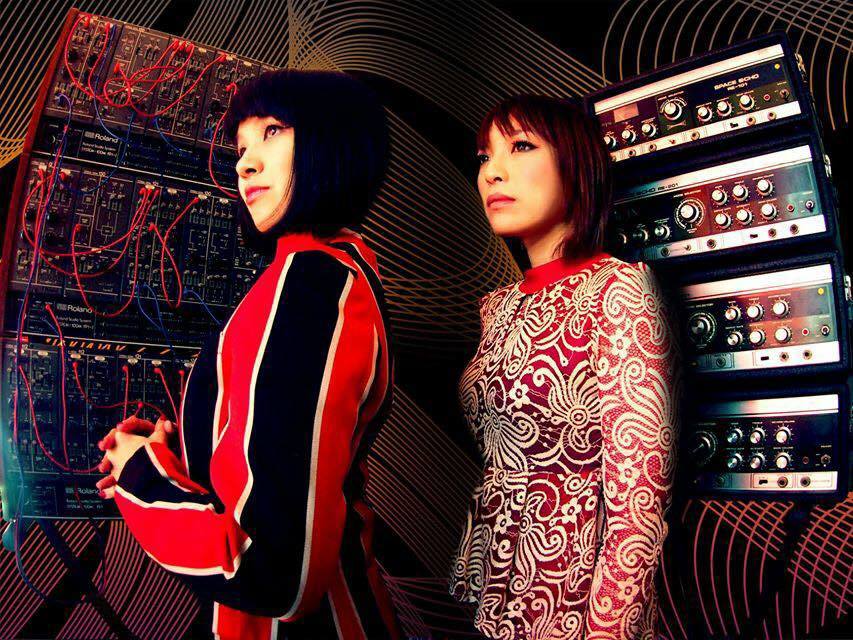 齋藤久師氏をプロデューサーとして迎え、2013年結成。Lena、深海ネオンからなる「アナログシンセ女子」ユニット。
「No,PC/No Preset」を掲げ、予測不能、縦横無尽なSound&Performanceをconstruct。
女子二人が無骨なアナログシンセを操り、攻撃的なサウンドを披露する事から、音だけでなく、視覚的なインパクトも好評で一躍話題に。
国内外問わず、音好きなリスナーから、ダンスミュージック、フェス、シンセマニア、メディアアートなどへも順応し、多方面にフィールドを広げている。
Formed in 2013 with Lena and Neon , "analog synth girls", by Hisashi Saito as a producer.
galcid performs in improvisation style with their policy, "No PC / NoPresets"
Nobody will imagine their primitive and aggressive sounds from their appearance.
Therefore, not only their sound but their visuals give us a big impact!!
They perform world-wide in many fields, like at clubs, music festivals,
media art festivals, and for synth/modular geeks.
galcid website
galcid on facebook
galcid on twitter
galcid on instagram