BUY NOW ON ITUNES!
BUY NOW ON BEATPORT!
BUY NOW ON NAPSTER!
BUY NOW ON AMAZON!
BUY NOW ON EMUSIC!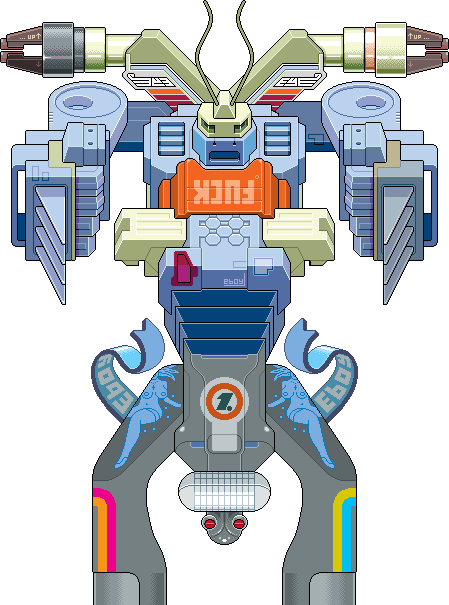 FEEDBACK:
RICHARD DEVINE:
"The new Mean Rich Mud EP on DU, is extremely rich, thick, and grimy. Excellent EP, one of the best I have heard of 2010!."
JESSE SOMFAY:
"Truly innovative and massive release which is both beautiful and heavy where it's intricacy sews closed any void and weaves acidic and melodic neural arrangements within one's psyche."
Badass release man I love it!
BUY NOW ON ITUNES!
BUY NOW ON BEATPORT!
BUY NOW ON BOOMKAT!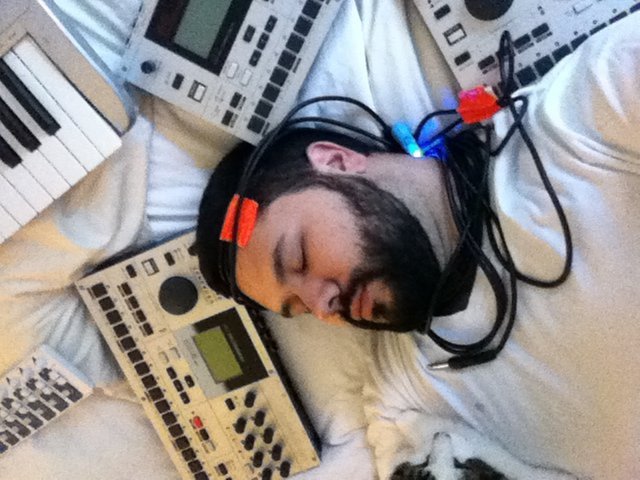 exillon home page
exillon on facebook
exillon on soundcloud
exillon on resident advisor
BOOK EXILLON: THE CENTRIFUGE AGENCY
Exillon
Mean Rich Mud EP
CAT# Dboy1
Electro/Acid/Dubstep/Techno
All tracks W+P by Exillon (aka Jay Fields)
Track Listing:
1. Buzzkills
2. Paper Kites
3. Hardware Acid
4. Mean Rich Mud
5. Puteracid
6. Popplerdad
San Francisco-based ExiIlon has been praised for keeping a good balance between the composition of his material and pure musical appeal. Exillon (aka Jay Fields) is an experienced producer. His craftiness in the studio evolves from instinct. Often resulting in equally emotive and corrosive melodies and intricate rhythms. Mean Rich Mud is innovation, energetic and brilliantly twists convention. Staid IDM- wobble- and strict four-to-the-floor beats and complex rhythms become super bombs for the dance floor.
Mean Rich Mud EP by Exillon is the first digital release for dboy. Dboy is a collaborative series between DETUND™ and pixel based art collective EBOY™ / / / / EBOY™+DETUND™=DBOY™
Buzzkills
Patchwork elements ride thick mean reverb. Analog samples, chopped percussion, finely proportioned stereo mixing, and tight production make a big impression. Exillon spares audible space for deep stereophonic buzz. Buzzkills is for big rooms.
Paper Kite
The track begins with subtle jungle percussion and quickly bends with moody undertones. It is like the start of a soundtrack. Paper Kite evolves into a hunt. Ominous ambience follows you through dimly lit streets. Your stalker emerges slowly. A deep vocal sample and a menacing bass line, "My kites are made of paper too!"
Hardware Acid (148bpm)
This is genre mashing. Definitive Exillon as this track unfolds. Hardware Acid wraps Electro/Techno/Dubstep into one exceptionally plotted and produced track. It builds quickly into synth heavy Electro-step. Dance-floor friendly amidst the meticulous arrangement.
Mean Rich Mud
Exillon assembles the core sound of Electro/Acid/Techno and Dubstep into an entire EP with anarchistic skillfulness. The title track is as stripped back as it gets. Mean Rich Mud is big bass tripped by corrosive melodies that progress with minimal percussion, and the drama of Techno.
Popplerdad
Exillon layers all things Dubstep to Techno. Popplerdad is a four-to-the-floor stepper steeped in heady samples. There is no linear progression between the two genres. Leftfield, up beat, and versatile, this track could easily be dubbed Techo-step. Rave tip.
Puteracid
Skillful arrangement and production aside- Puteracid is visceral. Thick, rich, sinuous IDM hooks move in and out of acidified deep Dubstep bass lines. Exillon' Mean Rich Mud EP is definitively new music.
EXILLON COVERS SQUAREPUSHER!!!!!
CHECK IT OUT HERE!!!!
DBOY™ EXILLON MEAN RICH MUD T-SHIRTS. EBOY™+DETUND™=DBOY™ ///\ Shirts are $20 – Send your size and quantity and $20 each to jay.fields@gmail.com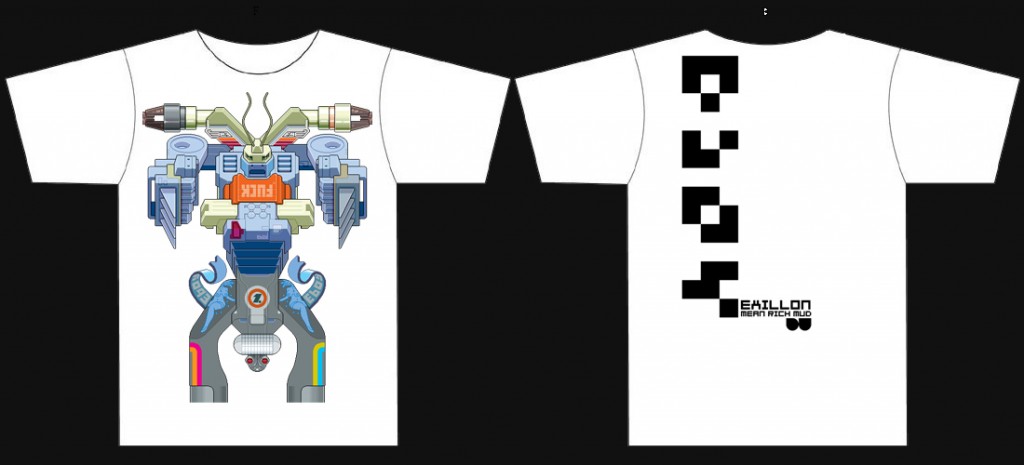 DOWNLOAD IPHONE WALLPAPER FOR DBOY01: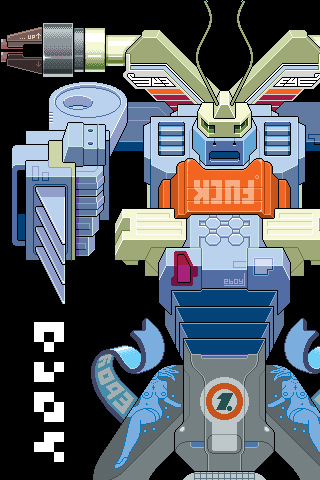 (Dboy1 infosheet by Submental)
BUY NOW ON ITUNES!
BUY NOW ON BEATPORT!
BUY NOW ON NAPSTER!
BUY NOW ON AMAZON!
BUY NOW ON EMUSIC!
EXILLON DETUND DBOY TSHIRT NOW AVAILABLE!!!!!
DBOY01 Exillon Mean Rich Mud T-Shirt designed by EBOY™.
7 Screen Print! American Apparel – grey shirt. Specify size when ordering. M, L , XL, XXL…
Limited to 20 t-shirts. Order at the DETUND™ STORE.