͇͇͇͇͇͇͇͇͇͇͇͇͇͇͇͇͇͇͇͇͇̿̿̿̿̿̿̿̿̿̿̿̿̿̿̿̿̿̿̿̿̿̿̿̿̿̿̿̿̿̿̿̿̿̿̿̿̿̿̿̿̿̿̿̿̿̿̿̿̿̿̿̿̿̿̿̿̿̿̿̿█͇͇͇͇͇͇͇͇͇͇͇͇͇͇͇͇͇͇͇͇͇͇͇͇͇͇͇͇͇͇͇͇͇͇͇͇͇͇͇͇͇͇͇͇͇͇͇͇͇͇͇͇͇͇͇͇͇͇͇̿̿̿̿̿̿̿̿̿̿̿̿̿̿̿̿̿̿̿̿̿̿̿̿̿̿̿̿̿̿̿̿̿̿̿̿̿̿̿̿̿̿̿̿̿̿̿̿̿̿̿̿̿̿̿̿̿̿̿̿█͇͇͇͇͇͇͇͇͇͇͇͇͇͇͇͇͇͇͇͇͇͇͇͇͇͇͇͇͇͇͇͇͇͇͇͇͇͇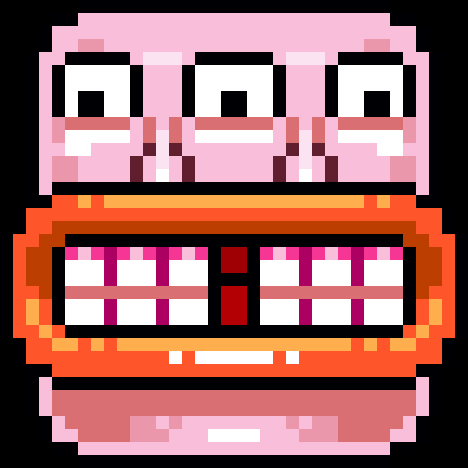 ͇͇͇͇͇͇͇͇͇͇͇͇͇͇͇͇͇͇͇͇͇̿̿̿̿̿̿̿̿̿̿̿̿̿̿̿̿̿̿̿̿̿̿̿̿̿̿̿̿̿̿̿̿̿̿̿̿̿̿̿̿̿̿̿̿̿̿̿̿̿̿̿̿̿̿̿̿̿̿̿̿█͇͇͇͇͇͇͇͇͇͇͇͇͇͇͇͇͇͇͇͇͇͇͇͇͇͇͇͇͇͇͇͇͇͇͇͇͇͇
–
–
—-
BUY NOW AT BEATPORT!!!!!!!!!!!!
BUY NOW AT BEATPORT!!!!!!!!!!!!
BUY NOW AT BEATPORT!!!!!!!!!!!!
BUY NOW AT BEATPORT!!!!!!!!!!!!
BUY NOW AT BEATPORT!!!!!!!!!!!!
BUY NOW AT BEATPORT!!!!!!!!!!!!

photo © Maren Michaelis
Anklepants-aka-Reecard Farché-Amilia-face-e on-ep
Hello and face to you.
This e.p is a collection of tracks made between 2008-2011 sort or a face related compilation , chosen By Kero.
1_insideyourfacedubstepbeanstalktoheavenfortheatheist_Anklepants-aka-Reecard Farché-Amilia-face-e on-ep
This track was one that myfacé originally started as an experiment when i was lent a mini moog by my friend steve and dale.
I was just mucking around trying to create the same sound with a software analog modelling synth as the minimoog.
Then i started sequencing the vsti and playing the same riffs on the moog , and in the track cut between the vsti and the actual moog.
All the squelches and bass hits are the moog.
Im pretty sure i was drunk when i had the "in on and outside" visions for the vocals in th track .. Im pretty sure it was written as a joke about Sydney Dubstep  that i wanted to put my face as far inside there face as possible.
I did half the vocals in sydney when i was living at the Barn , and the other half in London , all with my small plug carbon mic.
There is also bent casio sk1 sampled vocals,that were also sequenced cause the sk1 has a mid in mod.
There are also rhythmic percussive elements recorded from sequenced servo motors.
I sequence them via any midi sequencer and record them with microphones.I then process them heavily to create , in this case short percussive hits/samples sometimes paired with an oscillator , They are so fast and hi res so you can really do some intricate work with them.
The same servo control signal flow and hardware that is used to control my face…but without the face.
This track was also written with the video in mind that im beginning to work on over the next few years , so some sections were written purely as soundtrack foundation for video ideas.
2_Complete driver wankfacé meets art kid_Anklepants-aka-Reecard Farché-Amilia-face-e on-ep
This track was written some time ago , at the time i was using a lot of self circuit bent gear a lot with midi inputs so it was experimenting sequencing them in ways that could never be achieved by playing with hands , a lot of the sounds are obvious Quite raw toy sounds ,Other sounds were achieved by patching the bent gear / bends into each other via patch bays so in a way these intstruments were mating ,then a lot of them heavily processed eg , small glitches gabbed and and put into samplers to create granular pads.The rest is pretty self explanatory sampler work.
3_minor 2_Anklepants-aka-Reecard Farché-Amilia-face-e on-ep
This tracks was made around the same time as "Complete driver wankfacé meets art kid"
It also features the bent sk1 this time as the prominent sound source all the bass is very raw sk1 , i think the only additional oscillators are the sine in the kick , there is filter work near the end.I have experimented with this kind of filtering a lot in this case its sounding like some kind strummed slide resonator guitar , But its all a filter with some kind of sk1 noise feeding it.
 
4_Sheridans flashbacks-the creature_Anklepants-aka-Reecard Farché-Amilia-face-e on-ep
This track is from very simple and i really don't have much to say about it.
It has a massive sample in it , this is something i really don't often do.But its a track that i suppose is a sound that i was really trying to achieve a long long time ago when i 1st started making electronic music and was working with an mpc.I herd this sample and had to use it in this kind of thing.The only problem was i had to hold back from chopping it to pieces , wanted it to be very very simple and just chug along.
5_Professor Hoegen_Anklepants-aka-Reecard Farché-Amilia-face-e on-ep
This track was written in 2010 specifically as a backing track for the programming of An Animatronic Baby Monkey built by my friend and work colleague Gustav Hoegen.
This Animatronic was then used at a gig at Corsica Studios in london Where i played alongside Flint kids , starkey and milanese and many others.
The Track was actually programmed in the same arrangement as i did the programming for the movements for the Animatronic in live.
This allowed me to have certain midi sequences grouped to allow one rotation of a pad or something in the track , also a rotation of a movement of the robots ..say..arms moving from left to right , and also so everything is perfectly synchronised.
E.g of signal flow- This setup involved Midi sequences in Ableton feeding the inputs of a custom "Armati" Animatronics control system that takes care of the more complicated Servo mixing , this system is something i still use but have now have a much more customised version in max.
Gus had an idea for the Robots performance which was for it to start curled up in a ball and to unfold and perform some kind of dance.
So the intro of the track is supposed to echo this , with the intro of the track using monkey Samples manipulated to create a garbling then breathing sound.
In a way to create some kind of robotic monkey frankenstein breathing and being powered up for the 1st time.
The breathing becomes stronger as the baby rises and so on and face and etc…..blah blahs blah…then the bass hits…self explanatory.. and the Animatronic begins its Dancé.
There is a middle section where the baby kind of breaks down then rises again for the second part of its dance.Then the motors wind down and the Breathing again begins and slows as the Robot curls back into a ball http://www.youtube.com/watch?v=5ZtglVasfgg
6_WHY DONT THE COOL KIDS LIKE ME_Anklepants-aka-Reecard Farché-Amilia-face-e on-ep
This was a Track that i made when i realised That i didn't fit in with any of the sydney hipster's.
It features dx7 and atari 2600.I programmed the dx7 melody then matched the transport of ableton and the 2600 and hit record.The whole arrangement was done live …with a bunch of different things set up on knobs and faders , all the drum arrangement was done with the 2600 dual controllers then just dropped the dx7 seq in and out with the apc , i just left the atari raw and didn't chop it at all.I really like the way its not perfect and goes out of time ,The song is sort of sad and boring and etc…sort of like the hipsters.
7_Faceplay-The ode to the face_Sense-Amilia-face-e on-ep
This track was Written by My Good friend Adam "Sense" as an "ode to the face "
Im pretty sure it features him on vocals uttering all kinds of face related material.
When you put this track on your pants come off a lot easier.
8_Sheridans flashbacks-the creature-Valance Drakes Remix_Valance Drakes_Anklepants-aka-Reecard Farché-Amilia-face-e on-ep
Representing the streets of London Valance Drakes formally known as
MusSck is a open minded alien with his music style sounds like dreams
have been stolen this remix sounds like a monster has awakening form
the whispers of shadows, Valance focus on the actual design of the
track instead of making a beat to create one massive sound and
sculpture it.
9_facè modifications-Complete driver wankfacé meets art kid Annie Hall Remix_anni3hall_Anklepants-aka-Reecard Farché-Amilia-face-e on-ep
Coming from Madrid Spain Detund™ artist Annie Hall with this smashing remix which was made with the Dave Smith Tempest and Monome using Parc software and Reactor5 .
BUY NOW AT BEATPORT!!!!!!!!!!!!
BUY NOW AT BEATPORT!!!!!!!!!!!!
BUY NOW AT BEATPORT!!!!!!!!!!!!
–
–


–
From the Depths of the Australian bush comes This multi faceted shapeshifting convict Reecard Farché.
(pronounced, Re-card Far-chey).
Born in Wollongong in 1980 his family moved to the mid north coast of Australia in 1988 to a town called Bellingen , with a population of a few 1000 people.
Beginning his musical endeavours with many years of Guitar / theory tuition at the age of 9 Josh Began experimenting with recording his own music not long after this , with tape machines and etc.
Played in many bands supporting many Australian and International Bands.
Moving to Sydney in 1999 where he furthered his explorations of electronic music production. Beginning with akai samplers and then moving on to a large scope of audio hosts and hardware.
Josh also continued his exploration of guitar , playing and recording with many Influential Sydney Instrumental bands such as Squat Club and Shirlow.
After many horrendous occupations in Sydney , In 2001 Based on his portfolio of drawings ,Sculpture And stop-motion animation , Josh began working as a Prosthetic and Animatronic technician for film an Advertising on Films such as Star Wars , Where the wild things are , The host ,Prometheus and many more.
Josh continues to work as a creature effects technician to this day with his latest position as creature effects supervisor for universal pictures next instalment of "the wolf man" due this halloween.


A concoction of his Knowledge of Music , Character Design , Creature Effects and animatronic control , Anklepants was born in 2008 , This project is prominently electronic Music using a vast array of audio hosts and hardware instruments / synthesisers , also including guitar , oud , voice , animal sounds , any sounds , field recordings , and custom electronic instruments / controllers / microphones bent and mutated toys.

—
In the live situation The Facé of Reecard Farché is one of the More unique parts of Anklepants live show.
—
The microphone of Reecard "face control 1" is a wireless extravaganza of vocal manipulation and face control , with an array of buttons joysticks and sensors that can control both effect modulations and re-rout inputs for face manipulation.
—
In 2010 Joshua relocated once more to London Giging Constantly in Europe at Nights and venues such as Maria-Berlin , Bangfacé-london , Kreatures Night-Corsica studios-london alongside an array or planet mu artists And Museums such As Benaki-Athens and continuing to work in the creature effects industry on many Feature films.
Also in 2011 saw the release of Anklepants 1st 12 inch on INTERAKT records london.
"Hyper-kinetic Electro-steppers from Anklepants aka Dr Reecard Farché, the ridiculously titled 'Insideyourface…' is a display of dynamic programming dexterity, all elastic synthlines and splattered electro-meets-dubstep rhythms like Cane meets 16 Bit"
BooMkat.
This adds to his discog already well over 20 titles , on many labels including his own Qwerty records 2008-present.
Reecard Has now completed his next full length album that is due for release in 2012 Titled "Social Patching".
Shooting has begun on videos/short-films , for many tracks on this album.This will se new characters and instruments emerge to join Reecard in his quest for a neutral world.
Be sure to check out his live show when its in your near by town city place facé head.
xxxx
—-
c.v
showreel
website.
facebook
Squatclub
BUY NOW AT BEATPORT!!!!!!!!!!!!
BUY NOW AT BEATPORT!!!!!!!!!!!!
͇͇͇͇͇͇͇͇͇͇͇͇͇͇͇͇͇͇͇͇͇̿̿̿̿̿̿̿̿̿̿̿̿̿̿̿̿̿̿̿̿̿̿̿̿̿̿̿̿̿̿̿̿̿̿̿̿̿̿̿̿̿̿̿̿̿̿̿̿̿̿̿̿̿̿̿̿̿̿̿̿█͇͇͇͇͇͇͇͇͇͇͇͇͇͇͇͇͇͇͇͇͇͇͇͇͇͇͇͇͇͇͇͇͇͇͇͇͇͇͇͇͇͇͇͇͇͇͇͇͇͇͇͇͇͇͇͇͇͇͇̿̿̿̿̿̿̿̿̿̿̿̿̿̿̿̿̿̿̿̿̿̿̿̿̿̿̿̿̿̿̿̿̿̿̿̿̿̿̿̿̿̿̿̿̿̿̿̿̿̿̿̿̿̿̿̿̿̿̿̿█͇͇͇͇͇͇͇͇͇͇͇͇͇͇͇͇͇͇͇͇͇͇͇͇͇͇͇͇͇͇͇͇͇͇͇͇͇͇