Album:
Kªtªcomb™
Artist:
Kriticªl Audio
•IDM•Electro•Glitch-Hop•Acid•Breaks•Post-Dubstep
12″ LIMITED EDITION HAND NUMBERED VINYL SOLD EXCLUSIVELY VIA JUNO.
CLICK HERE TO BUY NOW!!!!!!!!!!!!
AMAZING RECORD SLEEVE DESIGN BY NEUBAU™ , CHECK IT OUT HERE!!!!!!!!!!
Track Listing:
Bugsmasher
Katacomb
Oceans 1300
Taipei
DOWNLOAD DU10/KRITICAL AUDIO DESKTOP WALLPAPERS HERE.
Kritical Audio's newest release, Katacomb, is the long awaited follow up album to their critically acclaimed debut release "Krupp" released on the "Detroit Underground 6" record. This sophomore album from the dynamic duo hailing from Sweden will not disappoint any listener who has come to appreciate the idiosyncratic melodies and granular glitch-hop sound that Kritical Audio fans have come to expect and love. Their smash hit "Krupp", that was recently featured in the online marketing campaign for the BLOC 2011 festival in the UK, is often likened to Aphex Twin and his quintessential bar raiser "Windowlicker". If the eerie synth lines and deep glitched-out 303 bass lines don't get your attention, the punchy electro rhythms and futuristic time-stretching granular percussion hits and samples will get your brain itching for more.
Bugsmasher is the first track on the release, highlighting the signature sounds of the group. Drawn out samples and 8-bit electro synth lines are squeezed through a granular chopping block. The percussion is classic electro with a glitched-out twist and the future/retro sounds of the 303 bassline are re-imagined in this pounding intelligent dance track.
The title track, Katacomb, breaks it down with a hard bit-crushed kick driving the glitch-hop rhythms of this post-dubstep club banger. Some classic breaks are turned to dust with the spontaneous rhythmic nuances found on all of Kritical Audio's music. The dream-like synth melodies complete this dark club jam from the future.
Oceans 1300 is one of Kritical Audio's most emotionally driven tracks on the release. The lush synths and tight percussion, complimented by a funky electro line, is a testament to the groups ability to mix heavily melodic compositions and hard hitting 808 inspired old-school break rhythms.
Taipei brings a different feel from some of the other tracks, with it's higher tempo and use of Asian inspired melodies and pop-synth lines. This track puts a finger on the pulse of the contemporary world music scene, showcasing their hybrid style that seems at home at any techno scene around the world.
Digital design by Eboy™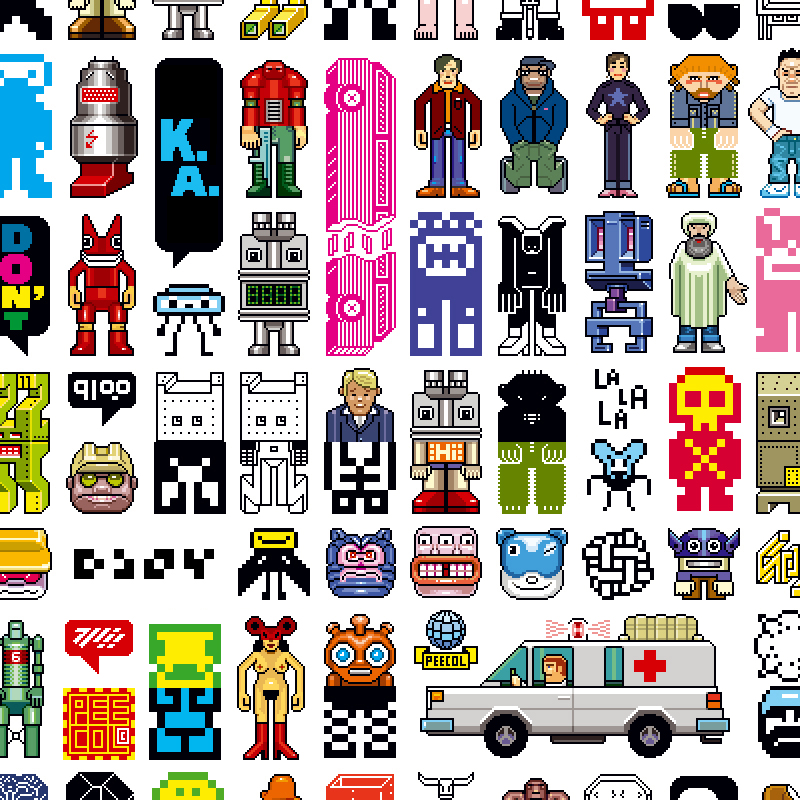 Kritical Audio is a electronic music duo formed in 2004 in Uppsala, Sweden by Martin Skogehall and Robert Elster.
Robert and Martins friendship goes all the way back to kindergarden. Kritical Audio generally considered to be IDM/break/electro in style, their music has incorporated a variety of genres thou.
Both Robert and Martin has been in the electronic music scene since the late 90s in different constellations and with a variety of styles.
One of their most estimated song is Krupp from their 2005 release on Detroit Underground (US) that has been played a lot thru the years and still is a popular track for all kind of DJs.
Kritical Audio made most of their music 2004-2006 but you never know when they will strike again…



–