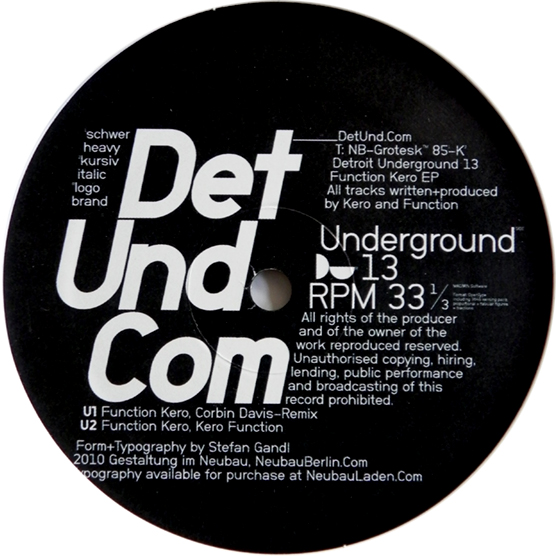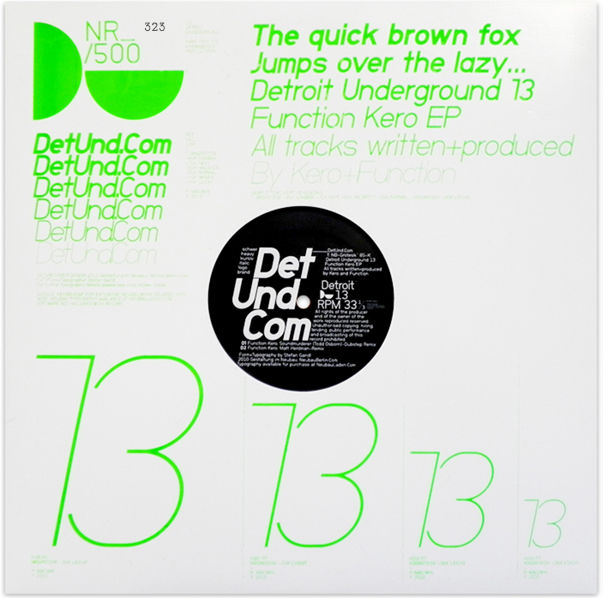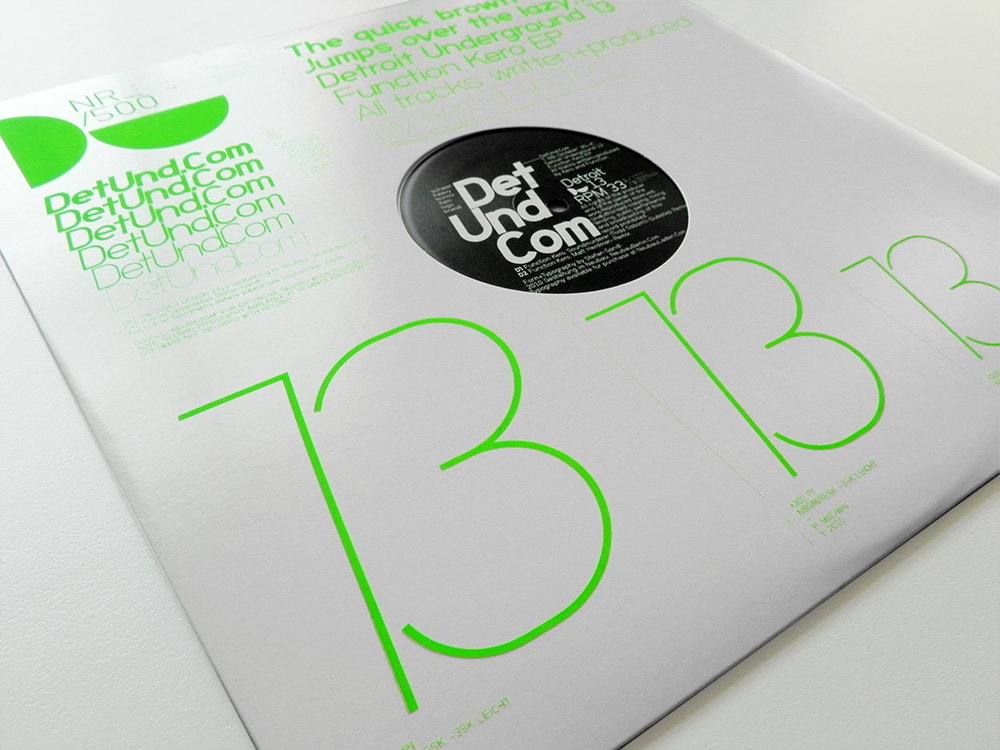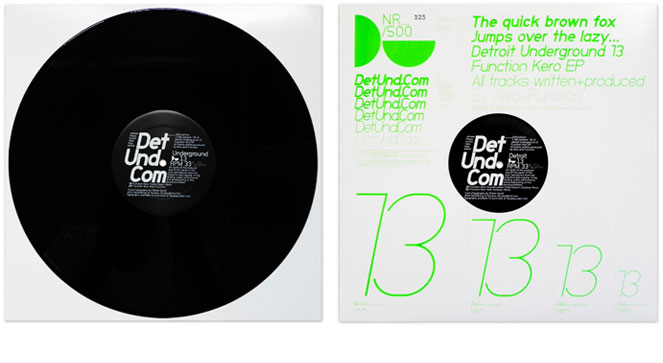 Detroit Underground introduces the thirteenth installment to their formidable series. Function Kero ep maintains the same complex connection to abstraction as its antecedents. Three remixes from the most surreptitious circles fracture and fuse musical styles from, Detroit techno, Dubstep, Minimal to popping Tech-House, all keeping with Det.Unds signature IDM/glitch sound. Much like a puzzle piece or a clue Vol.13 brings you closer to the core of the 313.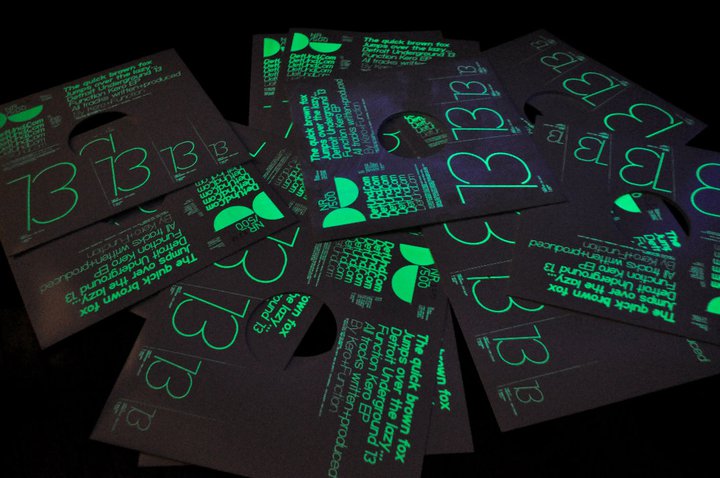 APHEX TWIN PLAYING DETUND 13 AT SONAR FESTIVAL.

APHEX TWIN DROPPING DETUND 13 AT PRIMAVERA FESTIVAL.

DU13 on boomkat
http://boomkat.com/vinyl/311602-kero-function-function-kero-ep
DU13 review in REAL DETROIT
http://www.realdetroitweekly.com/detroit/sound-murderer-vs-function-kero/Content?oid=1266061