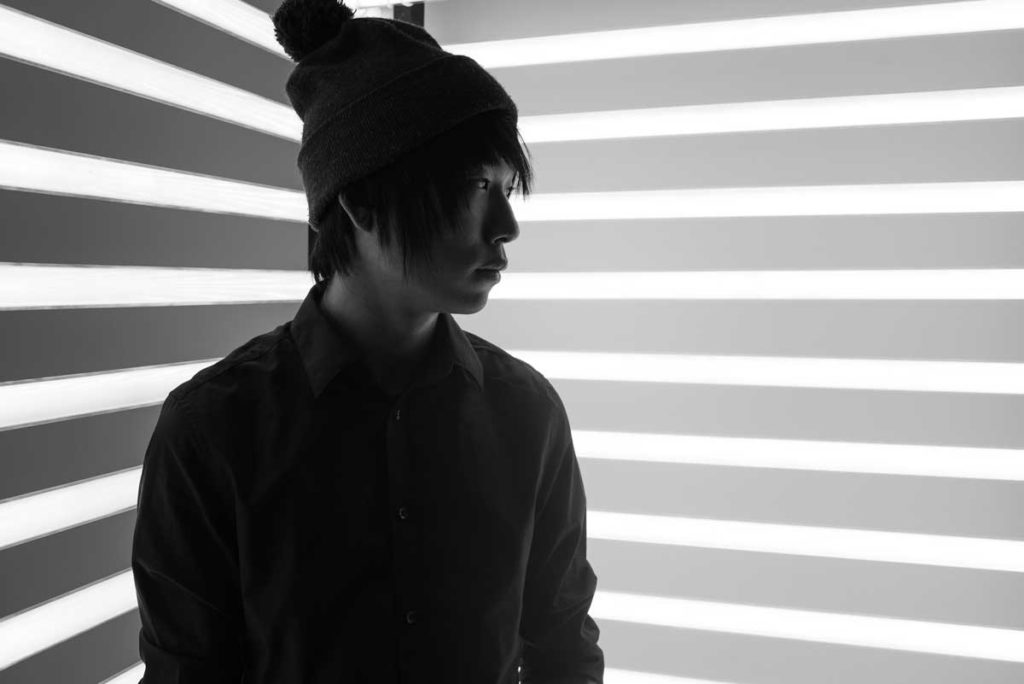 Paris-based musician, visual artist and former architect Takami Nakamoto creates ethereal performances, immersive installations and dreamlike environments that envelop viewers and attempt to challenge the fabric separating the real from the virtual. In 2011 alongside French illustrator Noemi Schipfer, Nakamoto co-founded Nonotak – a collaborative project now known for their numerous installation and performance pieces based on utilising new and/or custom built technology to study space using light and sound. Nonotak have shows pieces as well as performed all over the world and collaborated with brands such as Hermes and Adidas.
Since releasing 'Opacity', his debut EP made up of coarse grained textures and soaring synths, Nakamoto devised a new and energetic live A/V performance with drummer Sébastien Benoits called 'Reflections' that featured an elaborate lighting set up of strobe lights, projectors and 32 LED bars resting on microphone stands. Nakamoto and Benoits – longstanding collaborators who shared in the chart topping success of their French metal/post-hardcore quintet Doyle Airence – released the music from the show as an album and toured the performance heavily culminating with critically acclaimed shows at MUTEK Mexico City and Mira Festival Barcelona.
Now working on a stripped down and immersive solo AV set as well as numerous large projects with Nonotak, Nakamoto looks to establish a release catalogue to go alongside his esteemed installation and performance portfolio and reveal a more indepth look to the auditory side of the work he undertakes.
Mastering by Matt Colton www.alchemymastering.com